Highly scalable solutions for audio and electronic test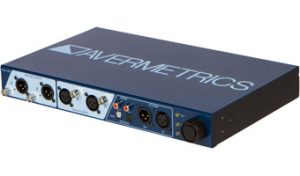 AverLAB
The bench-friendly audio analyzer built for everyone. AverLAB combines high-performance with affordability, expandability and portability.

AverLine
A highly flexible production test platform that can reduce test times by up to 80%. Modular design is scalable to hundreds of channels.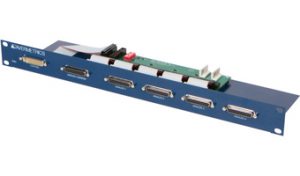 Accessories
Solutions to maximize the productivity and flexibility of Avermetrics test solutions.
A Different Kind of Test Equipment Manufacturer
Avermetrics is a team of highly skilled engineers with diverse experiences including professional and consumer audio, test & measurement and RF technology. The company was founded in 2010 by Paul Messick, a serial entrepreneur and former VP of Engineering for M-Audio and Avid.
Innovation is at the cornerstone of everything Avermetrics does. We continually ask how things can be done simpler, how can things be made more flexible without making them more complex.  We don't hesitate to question the status quo. This approach leads to fresh solutions that make your testing easier.
As engineers, we like to solve problems; especially those that are sitting right in front of us. We don't like complex user interfaces. We don't like limitations. Nor do we like paying high prices. We believe our customers feel the same way.
How We Differ
The market leader in price-performance
No annual support fees or pricey software options
Mac or PC operation
Designed for large scale production
Ethernet connectivity
….not the way your analyzer works
Test any/all inputs and outputs together
Test digital & analog IO simultaneously
Control 100's of external devices as needed
Recent Articles

AverNotes: Issue 3 – Are You Over Testing?
(4/11/2017)
-
A production test that doesn't raise your confidence in the manufactured good or its manufacturing process is a waste of time and money. Despite that, few people rigorously analyze their more...

AverNotes: Issue 2 – What Should You Be Testing?
(4/2/2017)
-
What is the primary goal of your testing? This simple question is not asked enough. I have tested a lot of products but unless I know the goal of one's more...
Avermetrics is a different kind of test & measurement company.
Products designed with scalability, flexibility and operational simplicity.